Press Conference on E–DYCE Program, held by the Municipality  of Torre Pellice in Italy
A Press Conference on E-DYCE Horizon 2020 Program was given by the Municipality  of Torre Pellice in Italy, on 25th October 2021.
The Municipality acting as a Partner (TPM) in the Consortium implementing the Program, supported also by Dr. Giacomo Chiesa representative of other Partner Politecnico di Torino explained the scope, the objectives, the expected results and all details of it, to a selected audience from the Press and the general public. The particular interest of E-DYCE for Torre Pellice as a location for the demonstration and application of the innovative methodology under development through the Program was underlined, and the anticipated benefits were also analysed.
Promotional material as flyers were given away supporting the event, successfully hosted by Giovanni Borgarello, Valeria Rota and Dr. Alice Rica, responsible persons on the side of the Torre Pellice.
More information on the Press Release here.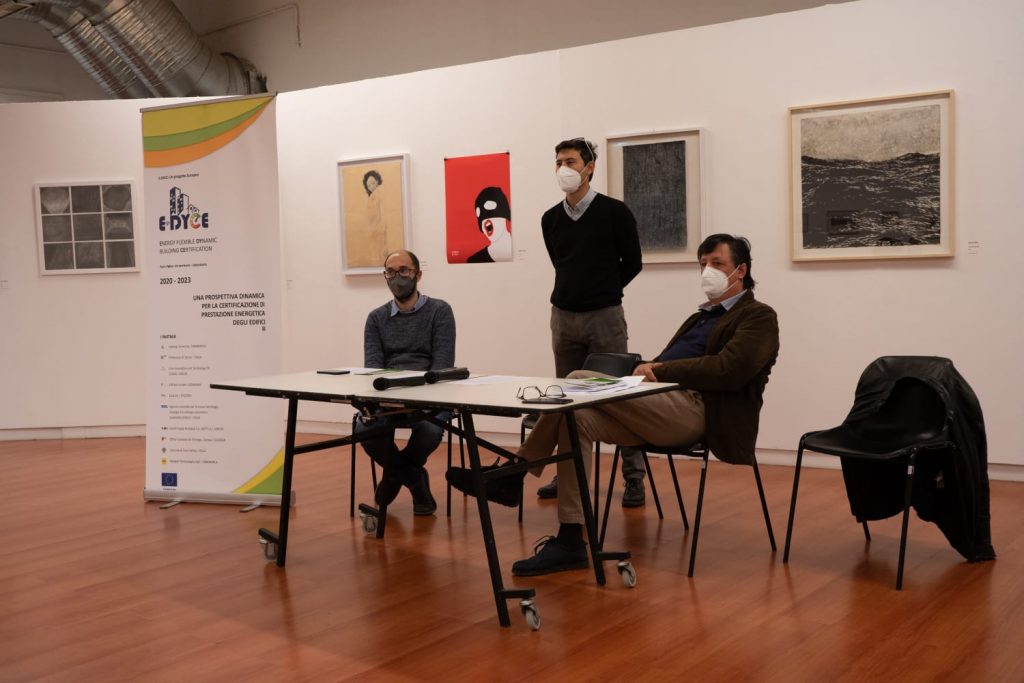 Photos courtesy of Stefano Filiddani