The Dynamic Perspective of the Energy Performance Certification (EPC)
The impacts of E-DYCE are interconnected!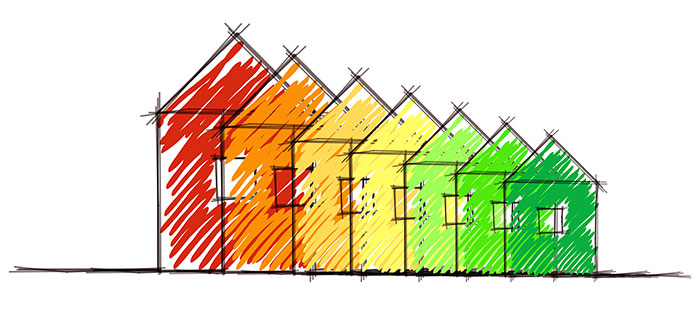 United Nations sustainable development goals
Goal 11: Sustainable cities and communities
Goal 13: Climate action
Goal 7: Affordable and clean energy
Goal 8: Decent work and economic growth
Goal 9: Industry innovation and infrastructure
Goal 10: Reduced inequalities
Considering the inclusion in demo cases of school buildings, specific actions devoted to students (primary, middle and high schools) will be conducted during the specific E-DYCE demo cases to:
Involve students on energy and environmental problems, including EU actions (e.g. Energy labelling; United Nations SDG)
Expand student knowledge, by visiting demo cases and being involved in demo case monitoring, strengthening young peoples' skills and employability on the topic of energy certification, reduction of building energy consumptions and user behaviours' consciousness.
The adoption of E-DYCE will also benefit society and the everyday life of the European citizen. E-DYCE is designed to be scalable and applicable into virtually any scenario.
It is intended to be accessible to every household, even featuring only the basic functions.
Working on planning activities for the development of ideas and communicating outputs to the whole territory.
Making all buildings and building typologies (included traditional houses without mechanical systems, such as Mediterranean ones) able to be included in EPC actions.
Furthermore, the definition of a more reliable EPC approach able in being technology neutral, will increase the potential impact of integrated solutions for building energy efficiency, allowing to create new jobs in the green economy.
The potential applicability of the proposed labelling approach can cover an incredibly large amount of buildings, with special regards to almost all residential buildings and small offices. The entire set of solutions used to guarantee comfort in free-running buildings may be applied to an even larger amount of buildings including both existing and new ones.
Stay up-to-date with the project
Register to the newsletter and get updated on news and recent activities within the E-DYCE project.